BODUO Training: Everything You Need to Know
You may already have tried this cold, milky tea with gummy spheres at the bottom of the cup—Bubble tea. It is a famous dessert-like beverage from Taiwan that gained a cult following during the 2000s for its quirky combinations of textures and flavors.
Bubble tea is also known as pearl milk tea, Boba tea, and QQ (onomatopoeic for the Taiwanese word 'chew-chew'). The name 'bubble tea' originated from the frothy bubbles formed when the tea is shaken to mix milk, tea, and flavorings.
However, over time this name has changed to refer to the bubble-like pearls at the bottom of the tea. Bubble or Boba tea is famous worldwide, especially in Taiwan and China. These regions have some excellent bubble tea suppliers, and BODUO is among them.
BODUO
It was founded in 2000 as a small bubble tea shop, and now BODUO serves as an international enterprise. It has developed eight product categories throughout the years: Non-Dairy Creamer, Popping Boba, Add-ons/Topping, Tea, Powder, Jam, Juice, and Syrup.
BODUO is not just a bubble tea supplier; it has a global vision to provide the best services for clients worldwide. Even if you want to start a catering service, it doesn't matter who you are or where you are. With BODUO, you can start your catering service anytime.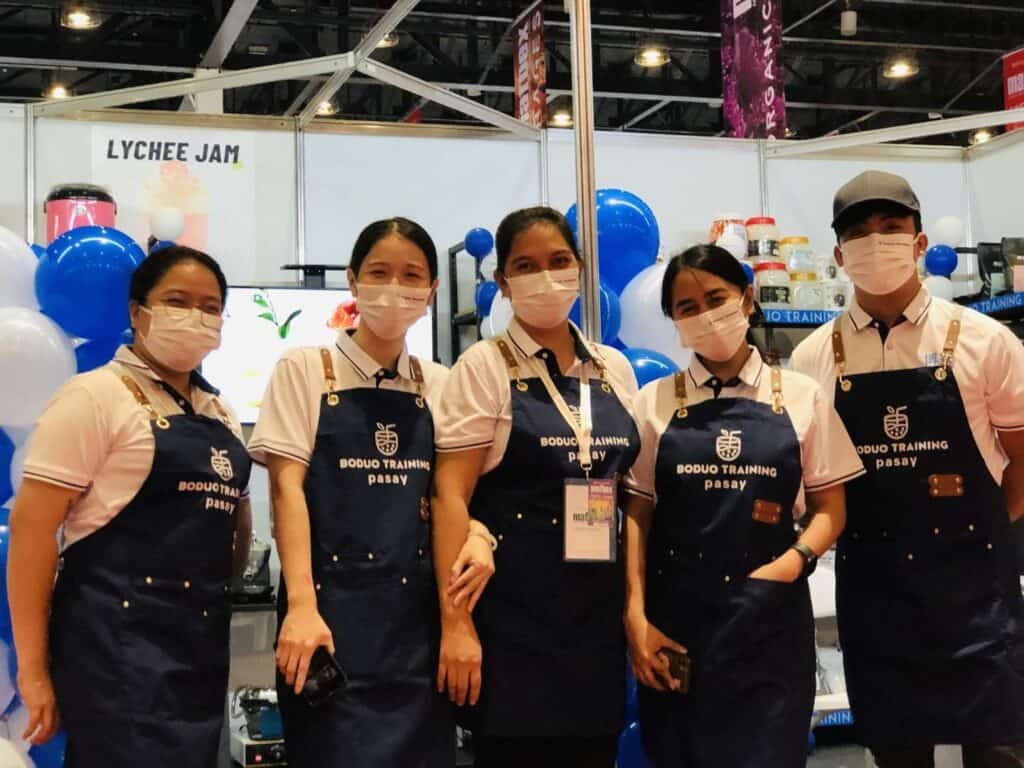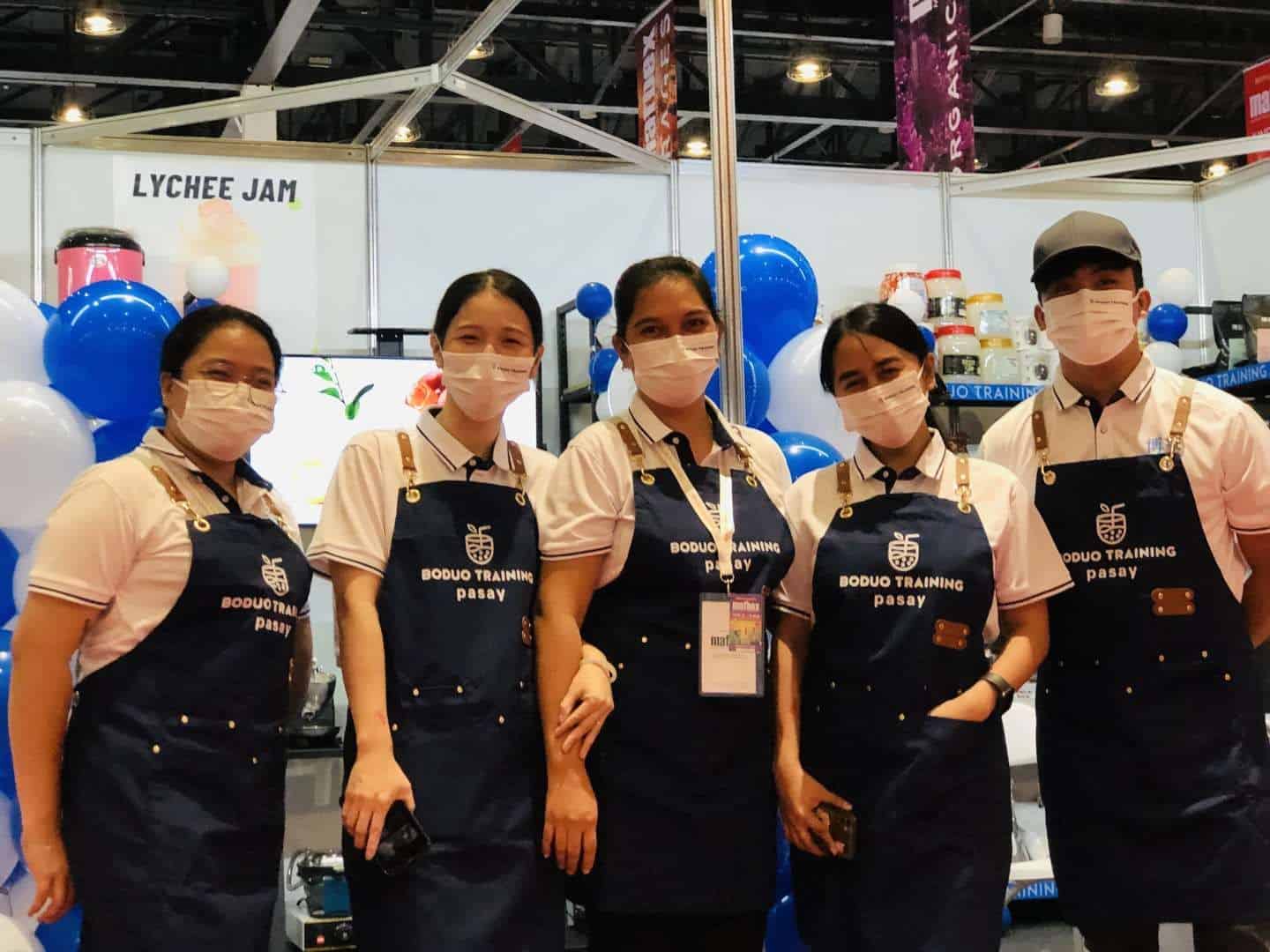 For those planning to have a successful catering business, BODUO will accompany you during the whole journey of your business growth. To establish a global services system, including designing, planning, training, distribution, shop managing, new set-up assistance, and marketing, BODUO has launched 'BODUO training'.
BODUO Training
BODUO has established its subsidiaries in the global market, including Malaysia, Canada, South Korea, Vietnam, Japan etc. While, it will develop its network in Australia, Europe, and North America through BODUO training. It aims to complete the industrial chain and promote the BODUO globalization strategy.
BODUO has established several overseas training centers to help overseas franchisees achieve the global supply of raw materials and learn about the goal of serving 1 million stores globally.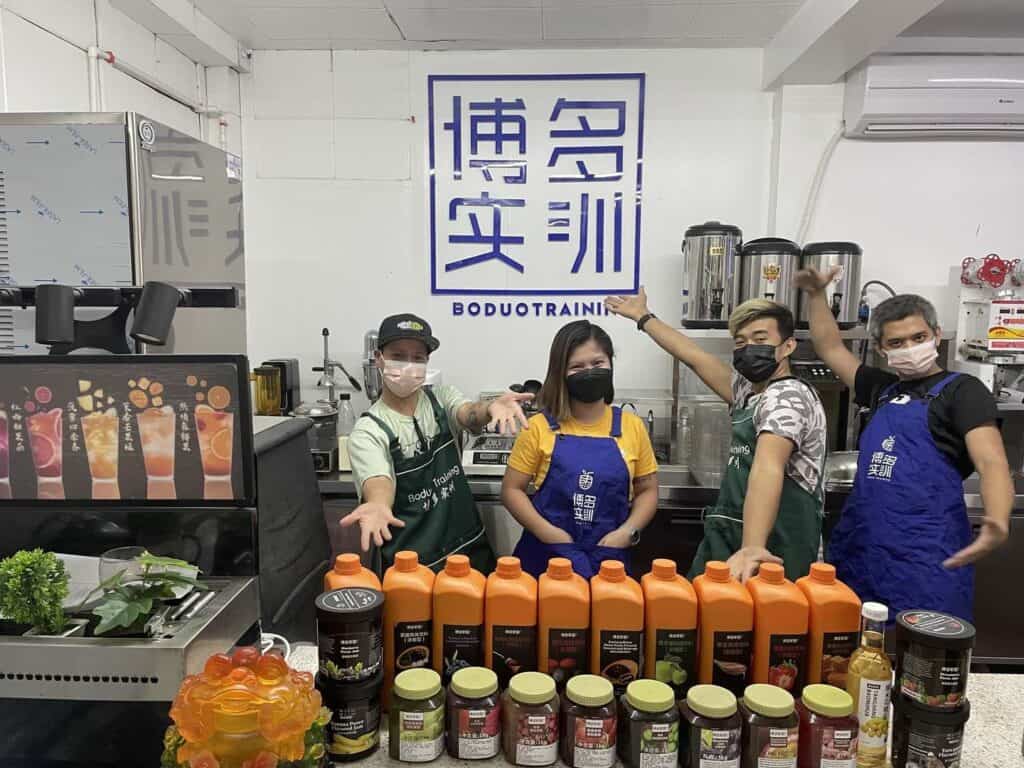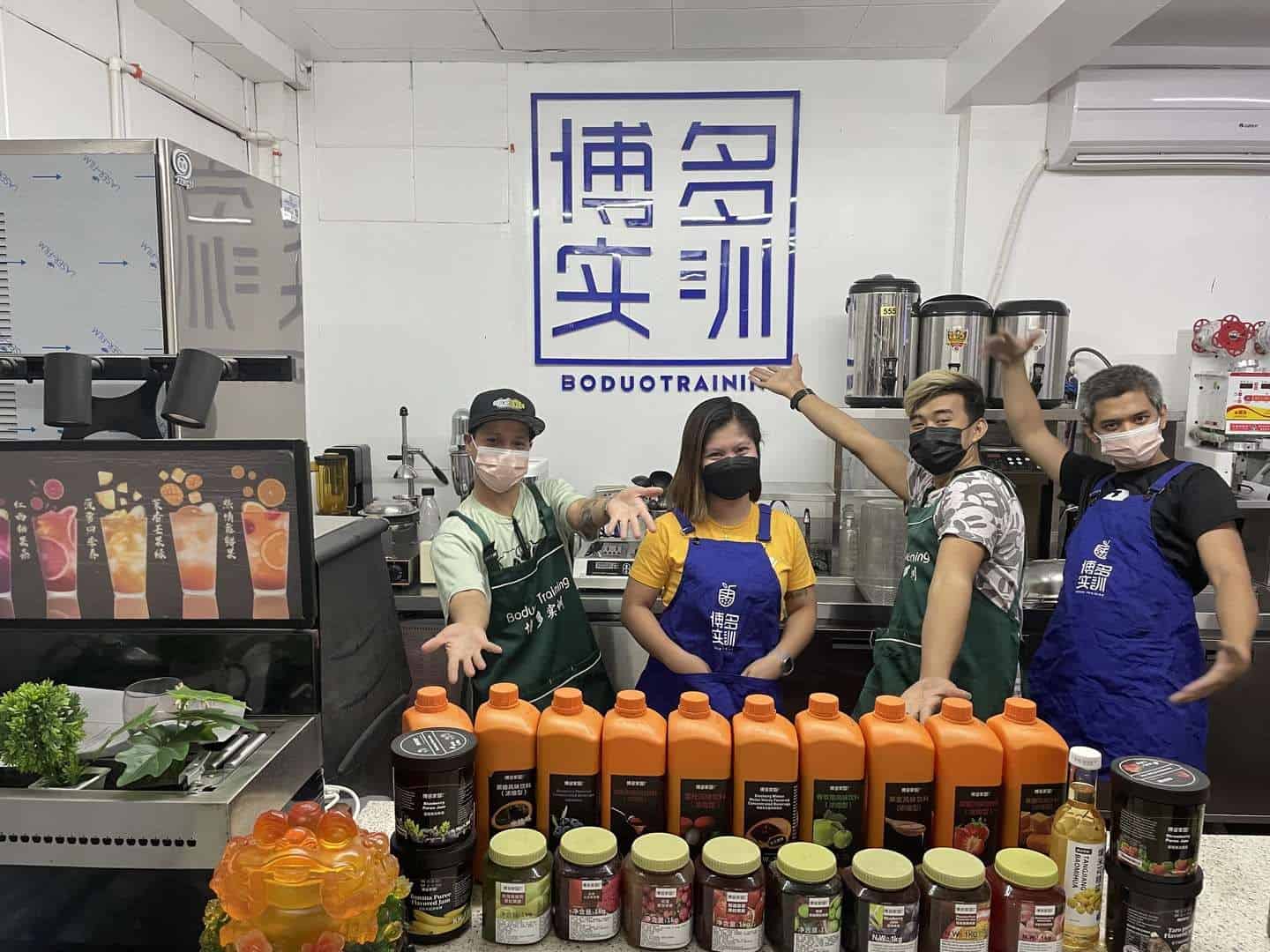 In five years, BODUO aims to establish BODUO Training Centers and subsidiaries worldwide to lay the foundation for its dream of serving one million global stores.
It also provides support for:
Source Production of Raw Materials
BODUO-owned factories produce super-quality raw materials, completed and updated regularly to keep up with the trends. It significantly reduces managing costs to ensure the maximum profit margin for clients.
Training
BODOU provides one-on-one on-site counselling and training to help clients run the store. We also provide training on seasonal changes and the latest products to bring a fresh vibe to the market.
Additionally, BODUO also provides store management training to ensure the plan of reducing expenditure and increasing revenue and orders. It also holds regular product testing events to help clients become a good indicator of the milk tea industry.
Localized Procurement of Raw Materials
As BODUO realizes the rapid turnover of local materials, it shortens the opening period and ensures the efficient operation of stores.
Moreover, additional BODUO training services include free design, free training on drinks and free menu and posters design.
Fulfil your dream of being a bubble tea supplier with BODUO training by BODUO!