Me-time: 8 tips to have a great time on a solo trip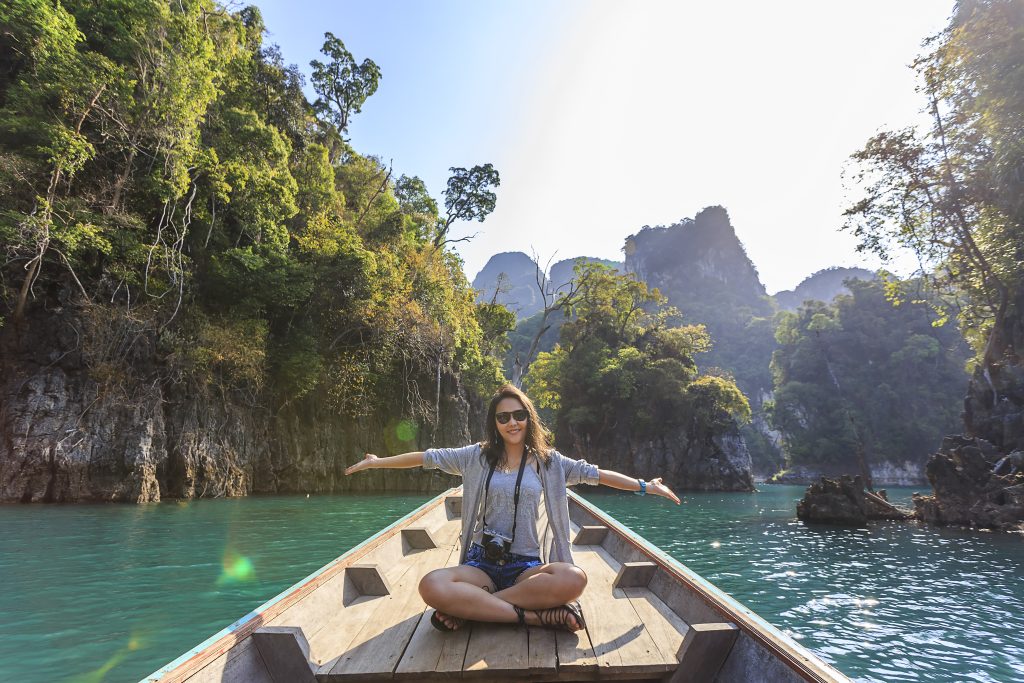 Have you decided to take off alone for a little me-time adventure? Good for you! Traveling solo can be one of the most rewarding experiences. When it's just you and the open road, you can set your schedule, be spontaneous, and connect with yourself. There are some famous destinations you can choose for your solo trips, like Pigeon Forge, which accommodates more than nine million tourists annually and offers a variety of outdoor activities, shopping, and dining options. So, a solo trip may seem intimidating initially, but with some planning and the right mindset, you'll return with unforgettable memories. To make the most of your solo adventure, here are seven tips to remember. Follow these, and you'll be well on your way to a getaway you'll never forget.
Create a flexible itinerary
A solo trip means the freedom to do what you want when you want. However, too much space can lead to feeling overwhelmed or lonely. The solution? Create a flexible itinerary.
Have a rough schedule of must-sees and dos, but leave plenty of room for spontaneity. Maybe you want to spend time at that charming cafe or take a spontaneous side trip to a small town that catches your eye.
Try planning your trip around a theme to make exploring less aimless. Are you a foodie? History buff? Nature lover? Focus on locations and activities centered around your interests. Pigeon Forge checks all the boxes if you have a bit of Dora the Explorer in you but also want to watch entertaining shows.
If you're interested in high-spirited shows, head to Dolly Parton's Stampede in Pigeon Forge to watch stunning horse riding stunts along with amazing aerial performances! Whatever your interests are, focus on locations and activities that cater to them.
Stay somewhere with positive ratings and free wifi
When traveling solo, it's important to choose accommodations that make you feel comfortable and safe. Look for places with good reviews that mention friendly staff and solid Wi-Fi. This will ensure a pleasant stay and allow you to connect with loved ones back home. Additionally, try to find a place with a social vibe where you can interact with other travelers or do your own thing. Hostels and inns are great options for solo travelers. They often have communal areas to meet other travelers and make new friends. Remember, your accommodations can make or break your trip, so choose wisely!
Connect with other travelers
Solo travel doesn't have to mean a lonely journey. Meet the locals and other tourists, be friendly, and be open to new connections. You never know; you might make a new friend or find a travel buddy.
Some easy ways to connect with other travelers:
Join group tours or activities. Take a cooking class, go on a city tour, or try a new adventure sport. You'll bond over the shared experience.
Eat at the local restaurants. Mealtimes are a great chance to socialize with other guests. Ask to join someone else's table or invite others to join you.
Visit famous tourist spots. Head to must-see attractions, landmarks, or viewpoints. You're sure to encounter other travelers there, so strike up a conversation about your adventures.
Use travel apps like Tourlina or Couchsurfing. These apps make it easy to find other travelers nearby. Send a message to meet up for coffee or a drink.
Wake up early
To make the most of your solo adventure, start your day early. Wake up before sunrise to witness the world come alive. Take a walk around your destination as the sun peeks over the horizon.
Early mornings often mean smaller crowds at popular attractions. You'll have more opportunities to take photos without strangers in the background. Starting your day at dawn allows you to accomplish more and better appreciate your surroundings.
Take plenty of pictures
The keys to great travel photos are: take lots of them, get a mix of portraits, landscapes, details, and activities, and don't forget to be in some of the photos yourself! Your pictures will transport you back and keep the memories of your adventure alive for years to come. Capture landscapes, food, experiences, locals, and of course, selfies. Get photos of yourself in action doing things you enjoy. Take photos of small details that capture the essence of where you are—things like signs, doors, foliage, architecture, or city streets. Zoom in on textures, colors, or cultural elements that you find fascinating.
Take time to reflect on your experience
Once you've had your adventures, set aside time to reflect on your experiences. Find a quiet spot to sit with your thoughts. Think about what you've seen and done, the challenges you've faced, the lessons you've learned, and how you've grown.
Solo travel often leads to valuable insights and transformations. Some questions to ask yourself:
• What did I discover about myself? Have my priorities or perspectives shifted?
• What were the highlights of my trip? Why were they meaningful?
• Did anything surprise me or push me outside my comfort zone? How did I handle it?
Reflection is vital to gaining wisdom from your experiences. The insights you gain may motivate you in new ways or open your eyes to future opportunities. Let the journey continue to inspire personal growth and discovery.
Plan some downtime
Remember to plan some downtime on your solo adventure. Listen to what your body and mind need to feel restored and re-energized for future adventures.
Find a scenic spot to sit back, relax, and soak in your surroundings.
Read a book or journal your thoughts
Turn off your phone and other electronics – you deserve a proper break from technology.
Permit yourself to sleep in, take a long bath, or curl up for a nap.
Make a list of your emergency contacts
Staying safe on solo adventures means planning for the unexpected. Make a list of contacts who can help in case of a medical issue, natural disaster, or other unforeseen event.
Compile a list of emergency contacts to keep on hand, including:
Family and close friends
Local emergency services in your destination (police, fire department, hospital)
Travel insurance provider
Credit card company in case cards are lost/stolen
Passport number in case it's lost or stolen
Conclusion
While traveling with others certainly has its perks, taking a trip by yourself allows you to set your itinerary, eat when and what you want, and do things at your own pace without compromising. Don't be afraid to get outside your comfort zone and try new experiences that push you positively. Make the most of your me-time and come back with stories to share and memories that will last a lifetime.