The Future of Employee Time Tracking: Online Time Cards and Beyond
Who could have foreseen that working from home would soon become a trend? This new model eliminates the need for commuting at odd hours, allowing us to work comfortably from home.
Undoubtedly, in this post-pandemic period, people are transitioning to work beyond traditional office spaces, embracing remote work.
The growing popularity of remote work is driving the demand for time-monitoring platforms. These tools help manage work schedules, time clocks, and payroll, and allow you to focus on your employees.
In this post, we'll be talking about anything and everything related to employee time tracking and online time cards. Are you eager to learn about it? Then, let's dive right into the article.
However, before we get started, let's understand why it is so important to track the time accurately.
The Need for Accurate Time Tracking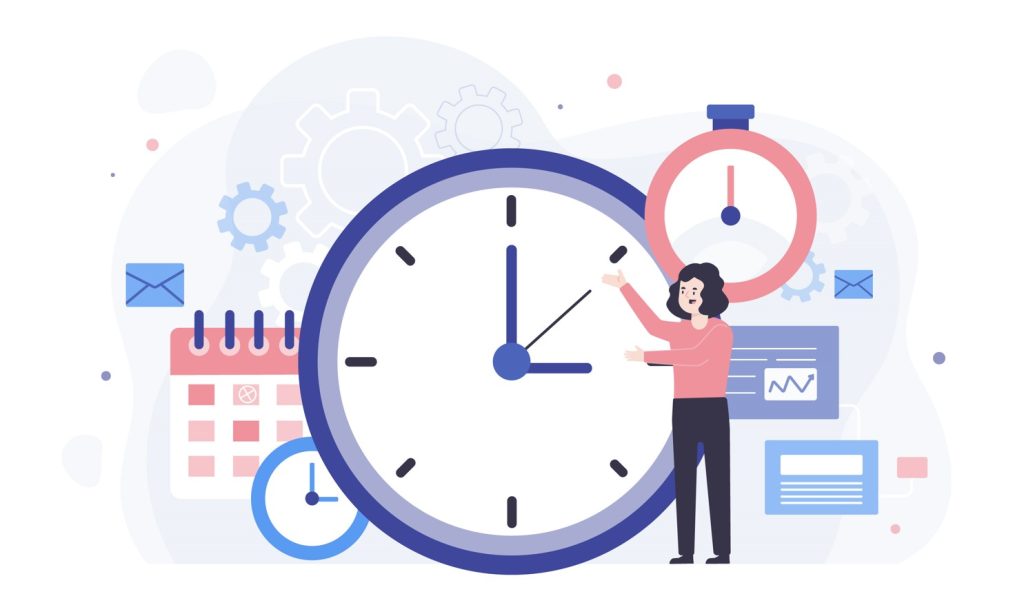 You must have seen these kinds of timesheets in your organization. Haven't you? And Indeed heard the saying – Remember to track your time. Ever wonder what it means?
Well, keeping track of time can help you know how your employees spend their time during working hours. It is necessary for productivity, understanding, and a smooth workflow. This applies to everyone in an organization or society in general. Time management is crucial for everyone, whether you're an executive, a manager, or a team member.
What exactly is an Online time card?
Employee time cards or you can call them timesheets, are paperwork or electronic records used to measure how much time an employee spends working. The employee time card is related to the idea of keeping information on hours worked using this record. It is the best way to let employees use their skills and also helps the administration in handling the workflow of an organization
The amount of time an employee spends on each work is recorded on time cards, and this information is often used for payment and invoicing purposes. Time cards may also include employee information such as name, employee number, and work title.
Companies can easily access digital records and computerize all business procedures and services. The HR procedure is no different. Each organization must maintain employee attendance, manage labor expenditures, and cut down on overtime. You have total control over real-time transparency with online timesheets.
Manual time cards are not only time-consuming but also might be inaccurate. Hence, switching to an online time card will be the smart option for you.
Types of Time Cards
Undoubtedly, time cards provide an easy and effective method of recording and maintaining time, don't you think? However, without some specific types of time cards employees' benefits might get affected. So, here are some of the kinds of time cards you need to keep in mind.
Paper timecard: The record of employees' working hours maintained on time sheets by a manager or HR is called a Paper timecard.
Punched timecard: This kind of timecard is common sense. It usually needs a particular time clock. And most of you might know about this type of time card. Employees can enter this card in the time clock and the time will be recorded on the card.
Swiping Timecard: You don't need a man or machine to use this time card. This timecard is just like a credit card. The moment you swipe at the time station, your time will be automatically recorded in the software.
How does the time card work?
You may now clock in and out using a computer or mobile device, and your managers can check and approve time cards from remote locations thanks to the online time card hours calculator.
In the past, employee timesheets were traditionally created on paper and required quite a while for employees to complete and HR to submit. After working long hours, the last thing an employee wants to do is fill out a paper form and return it to the HR department. Agree?
On the other hand, online employee time cards monitor the amount of time an employee spends working. Work time cards are used to record an employee's shift start and finish times and any breaks or other time away from work.
So, if you're an employee starting your shift, you'll usually clock in using a time clock or a time card machine. The machine will automatically print a time card with your name, your employee number, and the exact time you clock in. Interesting, isn't it?
And at the end of your shift, you will clock out with the same machine. This way, you can easily calculate your working hours.
How to Manage Working Hours of Employees Free time card calculator
Managing the working hours of employees has never been this easy. All you need to do is calculate their working hours digitally. Digitally means no more calculating employees' time data by hand again. Yes, you heard it right.
To manage and track employees working hours, you can use any free online time card calculator daily, weekly, or every month. You can find these time card calculators on the internet, where you can easily keep track of your employees' working hours, breaks, and payments. It will record several breaks daily and will automatically subtract these breaks from your total worked hours.
The Advantages of Using a time card calculator
Both employees and employers will surely benefit from using a time card calculator for managing work schedules. Employers may use them to keep track of their employees, reduce absences, and simplify the payroll process.
Here are some of the basic benefits of using a time card calculator for employees.
Time cards make it simple to track when your employees clock in and leave, which may assist managers in ensuring that staff take breaks and are not working overtime without approval.
Improves productivity and efficiency
Being an employer, you can discover areas where productivity may be improved and make adjustments by accordingly analyzing the amount of time employees spend on certain activities or projects.
Time cards help to provide accurate payroll records and client billing for time spent on specific projects by personnel.
Employee time cards offer a record that could be used to verify compliance with labor laws and regulations, such as the obligation for overtime and minimum pay.
How to use the Time Card Calculator
Using an online time card calculator isn't rocket science. Just follow these few steps, and you're good to go.
Open the free time card calculator on your internet-connected device.
Enter the name of an employee and the date in the respective fields.
You might add on:
Total gross wages
Calculate overtime at 40+ hrs/week
Calculate overtime at 8+ hr/day
Now, enter starting time, ending time, and break estimation for each working day.
In the end, you'll have the accurately calculated working hours of the employee. Plus, you can print or email your time card whenever and wherever you need.
Wrapping up
By providing your staff with correct and transparent payroll information, you can now meet their needs and increase productivity and work balance inside your company or organization.
So, that's all there is to it! Online time cards are available to make our life simple. And hence it is high time for you to sit back and let technology work its magic.